Ocean City
Mayor and City Council
MAYOR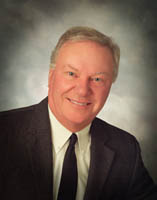 RICHARD W. (Rick) MEEHAN, - was elected to the City Council in 1985 and served as City Council President for 14 years up until he took over the office of the Mayor in June of 2006. Rick is a graduate of the University of Baltimore with a B.S. degree in Business Administration. Rick was born in New York City but grew up in Baltimore and spent his summers while in high school and college working at the beach. He moved to Ocean City for good in 1971. He is an active Realtor with Coldwell Banker Residential Brokerage. Rick is a member of the Governors Economic Development Committee, Downtown Association, Chamber of Commerce, and is the President of the Delmarva Irish American Club and the Co- Chairman of the Ocean City St. Patrick's Day Parade. As Mayor he serves on the Pension Committee and the Police Commission.
-elected as Council Member on 4/24/1985;
-nominated Council President on 10/18/1990
-assumed Mayors seat (upon Jim Mathias resignation) on June 12, 2006
-elected as Mayor on 10/19/2006
CONTACT INFORMATION:
Mayor Meehan
Town of Ocean City
301 Baltimore Ave
Ocean City MD 21842
CITY COUNCIL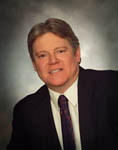 LLOYD MARTIN, Council President - was elected to the Council in October 2002. Mr. Martin has 25 years of experience as a local convenience store manager, having managed a family owned business since 1983. He is currently vice President of the Caine Woods Association and a member of the local chapter for Ducks Unlimited. As a Councilman, he serves on the Noise Board. He is married with two young children. lmartin@oceancitymd.gov
-elected as Council Member on 10/17/2002
-nominated as Council Secretary on 10/19/2006
-nominated as Council President on 11/8/2012
MARY KNIGHT, Council Secretary, was elected to the Council in 2006. Ms. Knight received her Bachelors of Arts degree majoring in Business Administration and Marketing from Loyola College in Baltimore. She attended Johns Hopkins University for her graduate studies. Ms. Knight previously had a management career with AT&T for 27 years. She has served on the Ocean City Grievance Committee and prior to her election as the Labor Commissioner. As a Council Member she serves on Coastal Resources Legislative, Humane Society, and American with Disabilities committees. mknight@oceancitymd.gov Cell Phone: 443-235-0326.
-elected as Council Member on 10/19/2006
-nominated as Council Secretary on 11/8/2012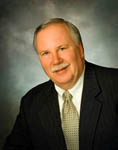 DOUG CYMEK, was elected to the City Council in 2008. Mr. Cymek has 38 years experience as a successful small business owner and operates a general contracting and construction management firm in Ocean City. He recently retired after 13 years as a Private Detective licensed by Maryland State Police. He has served several terms as the President of the Caine Keys II Civic Association and currently serves as Vice-President. He volunteers his time and supports many local causes. He served on the Town of Ocean City Noise Control Board from 1995 to 2010 and is a graduate of the Ocean City Police Department's Citizens Police Academy, a recipient of the Governor's Crime Prevention Award and a past member of the Seasonal Employee Quality of Life Task Force. Mr. Cymek has been married to his wife, Vicki for 42 years and has two children and eight grandchildren. dcymek@oceancitymd.gov Cell Phone: 443-235-1504
-elected as Council Member on 10/23/2008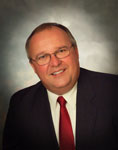 DENNIS DARE, Council Member, was elected to the City Council in November 2012. Mr. Dare grew up in Harrisburg, Pa., graduated from the Pennsylvania State University and served in the U.S. Navy aboard the U.S.S. Hermitage. A registered professional engineer, he is a member of the International City Management Association and past president of the Maryland City/County Managers Association. He is also a member of the American Legion Post 166, VFW Post 8296 and Elks Lodge 2645. Other memberships include the Delmarva Irish-American Club, AARP and Atlantic United Methodist Church. He has served as chairman of the AUMC Administrative Council and AUMC Trustees. He was founding president of Boy Scout Troop 225. Mr. Dare served as the City Engineer for the Town of Ocean City from October 1982 to March 1990, and as City Manager from April 1990 to September 2011. He currently serves as immediate past-president of the Caine Woods Community Association. Married to Elizabeth Brownell Dare since 2000, Mr. Dare has three sons — Andrew (wife Kim), Jason (wife Carrie) and Ryan — and two granddaughters, Lexie and Karina.
ddare@oceancitymd.gov
-elected as Council Member on 11/6/2012

TONY DELUCA, Council Member, was elected to the City Council in November 2014. Mr. DeLuca attended St. Rita School, Calvert Hall College, University of Baltimore and Johns Hopkins University. He retired after 46 years with KFC at Yum! Brands, Inc., overseeing sales, profits and people development for 350 franchisees and 2,000 stores. Since relocating from Baltimore to Ocean City in 2008, Mr. DeLuca served on the Board of Port Wardens for two years, currently serves as president of his condominium's Board of Directors, and chairs the condominium's Building and Grounds Committee who were recently presented an Ocean City Beautification Award. He is also a member of the Ocean City Marlin Club.  As a council member, Mr. DeLuca serves on the Transportation Committee, Risk Retention Committee and Coastal Resources Legislative Committee. He and his wife Joyce of 49 years met on the Boardwalk in Ocean City. They have two sons, two daughter-in-laws, and two granddaughters, all who share a love for Ocean City. tdeluca@oceancitymd.gov - 410-524-4243
WAYNE HARTMAN, Council Member, was elected to the City Council in November 2014. whartman@oceancitymd.gov - 443-235-4406 (cell)
MATTHEW JAMES, Council Member, was elected to the City Council in November 2014. mjames@oceancitymd.gov - 443-235-4407 (cell)
ADMINISTRATIVE
CITY MANAGER
DAVID L. RECOR, City Manager - Appointed as the Town of Ocean City's fourth City Manager in June 2012. A native of Virginia's Eastern Shore, Mr. Recor has more than 24 years of local government management experience serving primarily coastal communities in Virginia, South Carolina and Florida.


Mr. Recor, age 46, received his B.S. degree in Public Administration from James Madison University and earned his Master of Public Administration and Public Policy from George Mason University. Mr. Recor is a 22 year member of the International City/County Manager Association (ICMA) in Washington D.C. and has been an ICMA Credentialed Manager since 2007.


Mr. Recor has a strong background in land use and growth management, comprehensive planning and community development/redevelopment issues. He is also experienced in government finance, accounting and budgeting and promotes the use of performance metrics, quantitative analysis and statistical forecasting. drecor@oceancitymd.gov