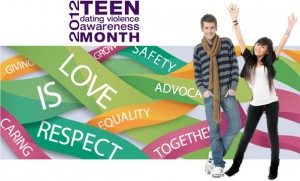 February is Teen Dating Violence (DV) Prevention and Awareness Month and the Ocean City Police Department is joining the national effort to raise awareness about abuse in teen and 20-something relationships.  Teen DV Month, which is now in its third year, joins organizations and individuals to highlight the need to educate young people about healthy relationships. 
Dating abuse is a big problem affecting every community across the nation.  According to the National Resource Centerfor Teen Dating Violence Awareness, nearly 1.5 million high school students nationwide experience physical abuse from a dating partner in a single year.  In addition, nearly half of dating college women report experiencing violent and abusive dating behavior.
"Violent relationships in adolescence can put victims at higher risk for substance abuse, eating disorders or further domestic violence," said Chief Bernadette DiPino.  "Only 33 percent of teens who were in an abusive relationship told someone about the abuse and 81 percent of parents admit they don't know if teen dating violence is an issue.  The Ocean City Police Department is committed to raising awareness about teen dating violence and preventing the devastating cycle of abuse."
The Ocean City Police Department is hoping to become one of the many organizations making a difference in preventing abuse and helping young victims.  Currently, Break the Cycle and the National Dating Abuse Helpline have teamed up to offer the most comprehensive resource on the issue. For more information, or to find out where you can receive help, please visit loveisrespect.org.