Ocean City Police
Department
NEIGHBORHOOD WATCH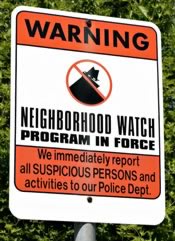 In recent years, neighborhoods have experienced rapid change. The old, well established neighborhood has been replaced by a highly transient, growing community where people seek more and more privacy. This life-style tends to promote unfamiliarity with neighbors and a corresponding lack of concern. Unfortunately, this enhances the opportunity of the criminal element and increase the communities vulnerability to crime.

This condition dictates the need for a crime prevention program which will enhance neighborhood security, heighten the communities power of observation and encourage mutual assistance and concern among neighbors.

The following Ocean City neighborhoods have established, active neighborhood watch groups. For information on how to join one of the neighborhood watch groups, contact the Community Services section of the Ocean City Police Department.

Neighborhood Watch is one of the most effective and least costly ways to prevent crime and reduce fear. It fights the isolation that crime both creates and feeds upon. It forges bonds among area residents, helps reduce burglaries and robberies, and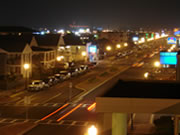 improves relations between police and the communities they serve.

As a member of Neighborhood Watch, you make a vital contribution to the safety of your family, home and community. You are encouraged to be aware and to act as the "eyes and ears" of the police.

Neighborhood Watch consists of three basic steps:
Having a security survey of your home performed by a representative of the Public Affairs Office.
Reporting suspicious and criminal activity to the police.
Engraving and making an inventory of your valuables.

The real key to this program, however, is getting to know your neighbors and sharing with them the responsibility of protecting your neighborhood. We currently have a neighborhood watch program established in the following areas:
Caine Woods
Edgewater Avenue
Bayshore Drive
Caine Keys II
Little Salisbury
Montego Bay
Sundowner Park
Boardwalk


If you live in these areas and are interested in joining neighborhood watch, please give us a call. For more information on Neighborhood Watch and other crime prevention programs, contact:
| | | |
| --- | --- | --- |
| PAS Lindsay O'Neal | | (410) 520-5395 |