Ocean City Police
Department
TRAFFIC SAFETY UNIT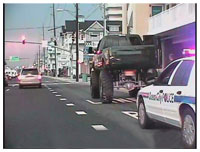 The Ocean City Police Department Traffic Safety Unit was established in 1976 through federal funding obtained for the agency by Captain Jeffrey Kelchner. At that time, the department did not have trained collision investigators. The funding was used to train a small group of highly motivated and intelligent police officers in Advanced Crash Investigation and to obtain the necessary equipment for the officers to carry out their mission. Retired Captain Kelchner, then Sergeant Kelchner, was the first supervisor of the Traffic Safety Unit (TSU).

Since that time the unit has undergone many changes in personnel, training, and equipment. With the increase in tourism in the Town of Ocean City, the Traffic Safety Unit has now become one of the largest specialty units in the agency.

Presently, the Ocean City Police Traffic Safety Unit is a team based within the Patrol Division. The Traffic Safety Unit is committed to maintaining the safe and efficient flow of traffic in the community. The unit is able to accomplish this through education and enforcement. Traffic safety officers must have a minimum of two years of service with the Ocean City Police Department and participate in a selection process, which includes an oral interview board and supervisor review. The position is considered a career enhancement position due to the extensive training each member receives and the unique equipment a traffic safety officer must master.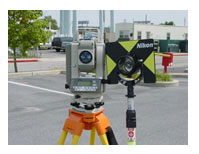 The unit consists of six officers and three supervisors within the patrol division.  They respond to a variety of traffic related needs with the use of marked and unmarked police vehicles and speed monitoring devices. The primary function of the Traffic Safety Unit is to investigate all serious or fatal motor vehicle collisions. In addition, the Traffic Safety Unit is responsible for selective traffic enforcement, education programs for schools and civic organizations, enforcement of motor vehicle laws, surveying intersections and roadways for potential traffic related issues, providing training and education to is members as well as other allied police agencies, and educating the public on new or existing laws and safe practices.

Each officer assigned to the Traffic Safety Unit has been trained in Advanced Crash Investigation and Crash Reconstruction. Many members of the unit have received further specialized training in areas such as Motorcycle Reconstruction, Bicycle Reconstruction, Pedestrian Collision Reconstruction, and as Breath Test Operators. These officers are equipped with specific crash investigation techniques to include laser measuring devices, crash data retrieval systems, digital cameras, and computer diagramming software. With this specialized training, members of the Traffic Safety Unit are periodically called upon to assist other County and State agencies in serious or fatal motor vehicle collisions.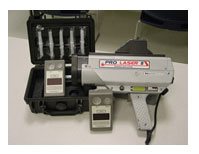 Officers utilize radar, laser, and license plate reading technology to assist them while addressing traffic complaints. TSU officers participate in regional safety campaigns, to include Smooth Operator program, DUI, school bus, and pedestrian enforcement details aimed at making Maryland roadways a safer place to drive.  In addition to the enforcement of state and local laws, officers on the unit often serve as liaisons and instructors in the Citizens Police Academy and at various community meetings.

In addition to the numerous functions of the Traffic Safety Unit, the officers are also responsible for inspecting and enforcing regulations dealing with taxi cabs and tow trucks.  Two members of the Traffic Safety Unit recently attended a Commercial Motor Vehicle Inspection course. This course gives officers the ability to inspect any commercial motor vehicles. Officers will be able to conduct various safety inspections on large commercial vehicles and will be able to put unsafe vehicles out of service until repairs can be made.

The goal of the Traffic Safety Unit is to save lives through creative, highly visible, innovative, and effective safety programs and strict enforcement of the laws.