Recreation and Parks
Department
| | |
| --- | --- |
| | Sign up to receive email updates for the Town of Ocean City's Special Events. Be the first to receive concert announcements, future event dates, complete event schedules and much, much more. |

Springfest May 1-4, 2014
Download Complete Entertainment Schedule
The Fabulous Hubcaps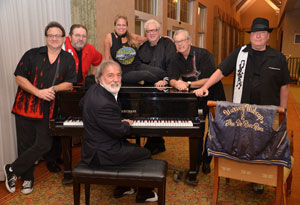 The Fabulous Hubcaps, the nation's most sought after oldies and classic rock show bands is celebrating their 40th Anniversary! Their long career has been as diverse and colorful as the bowling shirts they wear. On any given month, their schedule may take them from Miami to Pittsburgh, Atlanta to Detroit, or Albany to Washington, DC. Inducted into The Southern Legends Entertainment and Performing Arts Hall of Fame in 2005, The Fabulous Hubcaps have been the choice of entertainment for over three decades. They continue to captivate audiences with their high-energy tributes to original artists like Buddy Holly, Ray Charles, The Beach Boys and The Rolling Stones, to name a few. With an extensive repertoire of do-wop, group harmony, and classic rock and roll music, The Fabulous Hubcaps look forward to sharing a magical evening of entertainment with you. Come see why "Rock and Roll is Alive and Well!"
Don't miss this opportunity to see The Fabulous Hubcaps in Ocean City – One Night Only – inside the Entertainment Tent, Thursday at 8:00 p.m. Tickets are $5 to $10.
---
Merle Haggard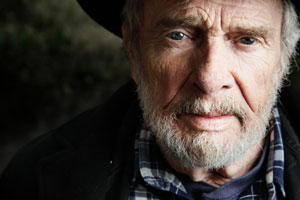 -SOLD OUT-

At the age of 73, this veteran singer/songwriter is making some of the most compelling music of his long, storied career. It almost goes without saying that Haggard is widely regarded as country music's greatest living recording artist. Along the way, Merle haggard has scored over 39 number one country hits; won various Grammy CMA and ACM awards; became the only California-born artist in the Country Music Hall of Fame and been the only country performer ever featured on the cover of the jazz magazine, Downbeat.
In 1965 Haggard launched an incredible string of classic hits including, "Swinging Doors," "The Bottle Let Me Down," "I'm a Lonesome Fugitive," "Branded Man," "Sing Me Back Home," "Today I Started Loving You Again," "Working Man Blues,", "Okie from Muskogee," and many more. Those classics found Haggard honoring country music traditions while drawing upon a broad range of jazz, blues and folk influences. His vivid, emotionally nuanced lyrics poignantly chronicled the dreams and heartbreaks of common people, as well as his own life experiences.
Merle Haggard will perform on the Springfest stage on Friday, May 2nd at 8:00 p.m.
-SOLD OUT-
---
Loverboy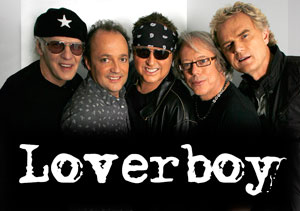 For more than 30 years, Loverboy has been "Working for the Weekend" and delighting audiences around the world. With their trademark red leather pants, bandanas, big rock sound and high-energy live shows, Loverboy has sold more than 10 million albums. They have earned four multi-platinum plaques, including the four-million-selling "Get lucky." In the 1980s, they were MTV darlings with videos for hits like "Lovin' Every Minute of It," "Hot Girls in Love" and "Turn Me Loose." Throughout the years, the band has maintained a steady road presence, releasing a greatest hits, "Loverboy – Classics," which went gold.
In 2005, Loverboy celebrated 25 years together by performing throughout the U.S. and Canada. During the summer tour, the band began introducing new songs. This led to "Just Getting Started," their first new studio album in over a decade.
Now, Loverboy is back with a flurry of new activity, including performing at Springfest on Saturday May 3rd.
Tickets are $25 to $45.