PURCHASE ADMISSION
TICKETS HERE
In order to print tickets and receive confirmation emails make sure you have the latest version of your browser updated.
Need help? Download our "How to purchase tickets" instruction guide
Admission is only $5 for guests 12 years and older and FREE for children 11 years and younger. Tickets are available for purchase online! Physical advance ticket locations are no longer available. Tickets may still be purchased on-site.
So grab your family and friends, and don't miss this award-winning holiday event! Want to bring your furry family members along? Bring your pets on Wednesday nights! Pets must be leashed at all times. Owners are responsible for picking up pet waste and please keep them away from light displays
More Information & Questions? Contact us at 410-250-0125 (Mon-Fri 8:30am – 5:00pm)
Mobility Devices available for rent on site
$10.00 per two hours (scooters, powered wheelchairs)
Standard wheel chairs also available
Scooters-4-Rent.com (302) 280-6203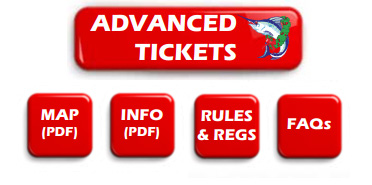 Ocean City, Maryland's Winterfest of Lights now offers ticket sales online in addition to on site gate admission. Simply purchase your print-at-home ticket via the "ADVANCED TICKET" portal and bring it with you to scan upon entry to the event. Access is simple and fast.